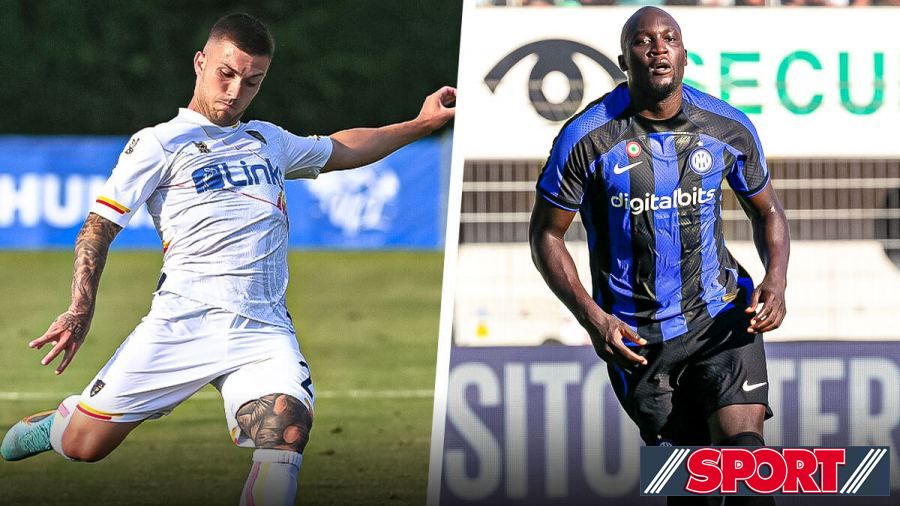 Match Today: Inter Milan vs Lecce 13-08-2022 Serie A
Inter Milan meet newly promoted Lecce in the opening match of the 2022/23 Serie A season on Saturday as they look to contend for the title. Another season of Italian football is around the corner, and interest will soon shift from this summer's captivating transfer window to the upcoming opening matches. 2021/22 was one of the most competitive Serie A campaigns in the past decade, with Milan, Inter and Napoli enjoying stints at the top of the table, as the title race went to the wires. Milan eventually edged out cross-city rival Inter by just two points To win his first league title in 11 years and complete the revival of the two San Siro clubs, ending Juventus' nine-year dominance. It remains to be seen if the Scudetto returns to Milan for a third consecutive season, but Simone Inzaghi is hoping the football gods will be on their side this time around rather than the Rossoneri.
Inter Milan vs Lecce
Despite winning two titles last year, losing the Serie A title to traditional city opponent AC Milan came as a huge shock to Inter's followers and a bitter pill to come before summer. This was despite the fact that Simone Inzaghi's men were in fact Italy's best performing team across both attack and defence metrics. But Inter have made a number of interesting acquisitions, including the return on loan of high-profile Romelu Lukaku, who played a key role in His success with the title in 2021. But his pre-season record was patchy, to say the least, as they won only one of their five matches, which came against Swiss club Lugano. The Nerazzurri start 2022/23 as the favorite after their exploits in the transfer market. Inzaghi will aim to turn last season's frustrations into a major source of motivation for next season, and a trip to newly promoted Lecce seems to provide them with the perfect opportunity to make a statement.
Lecce vs Inter Milan
Meanwhile, Lecce returned to Serie A after two years in Serie B. They stormed the second division title led by Marco Baroni. In theory, they should be the best-equipped team to survive for the three newcomers this season, but fellow rookie Monza is highlighting the high-profile acquisitions at the moment. Lecce were knocked out after their 3-2 defeat at the hands of Serie B Ciutadella last Friday, ending their Coppa Italia campaign surprisingly in the first round itself. They face an uphill battle against Inter in the opening match of the 2022/23 Serie A season. The Tough Intervention takes a look at the way both sides might take to the field at night and the tactics they might use. Lecce's boss, Marco Baroni, has been very proactive this summer and has made a large number of signings. They could make some extra moves, as their team is still one of the weakest in Serie A. Baroni's men have had a horrific start to the new competitive season with an extra-time defeat to Citadella last week and will look to improve their capabilities. Another outing here.