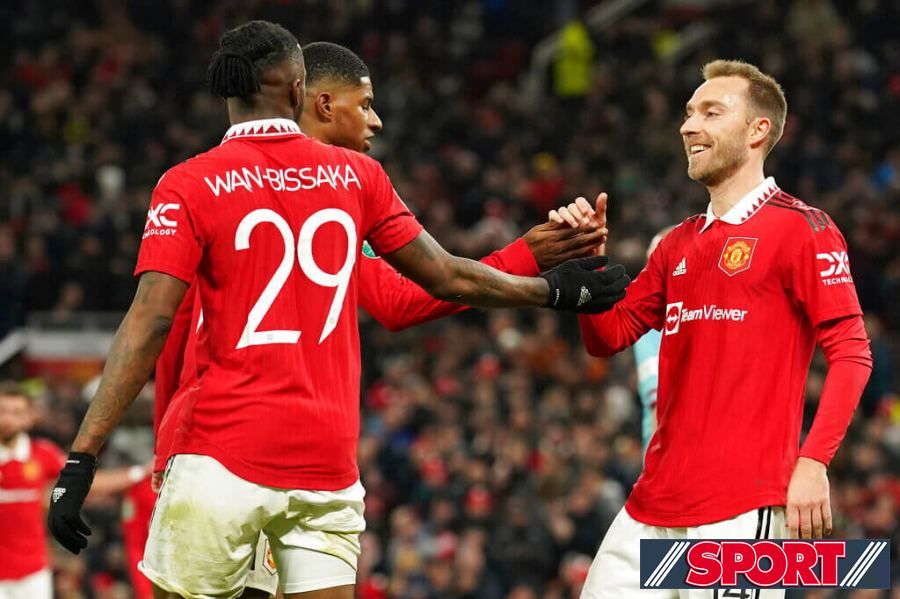 Match Today: Manchester United vs Nottingham Forest 27-12-2022 English Premier League
Manchester United face Nottingham Forest at Old Trafford on Sunday as the Red Devils look to continue their hunt for the top four.
Manchester United is currently ranked fifth in the standings with eight wins, two draws and four defeats from 14 matches, which gives it 26 points and is behind fourth-placed Tottenham by three, in addition to having a game in hand.
Things were going well for Erik ten Hag's side before the break with United managing five wins from their last six matches. They've also suffered just one loss in their last 12 matches across all competitions, with an impressive nine of those matches resulting in wins.
Manchester United vs Nottingham Forest
They will be hoping to maintain their fine form when they take on a Nottingham Forest side who had a relatively positive run at the start of the first half. Forest had won their last two games before going off with a 1-0 home win over Crystal Palace in the league being their final result.
They were able to continue their winning ways upon returning to the competition with a comprehensive 4-1 victory away at Blackburn to advance to the quarter-finals of the League Cup. The previous win over Palace was a huge result as it lifted Nottingham Forest from the bottom of the table to 18th and put them one point short of safety. A win in this match could move them up to 15th place depending on other results.
Nottingham Forest vs Manchester United
While Manchester United scored three wins, two draws and one defeat at home in the league with six goals and scored only one goal.
Nottingham Forest have never been on top in the first half as the away team this season and failed to score a goal in the first half either. Manchester United have been leading at half time in five of their last seven matches.
Nottingham Forest have an ugly away record this season scoring just one goal in seven matches and failing to find a win.
They only earn three points out of a possible 21 and have a goal difference of -18. Odds makers have rated Manchester United as formidable favourites, which is understandable given the Red Devils' record of four wins, one draw and one defeat in six league matches at Old Trafford this season. United have also been on a recent streak of finding the back of the net in the first half, which we expect to continue in this match against their opponents in the relegation zone.