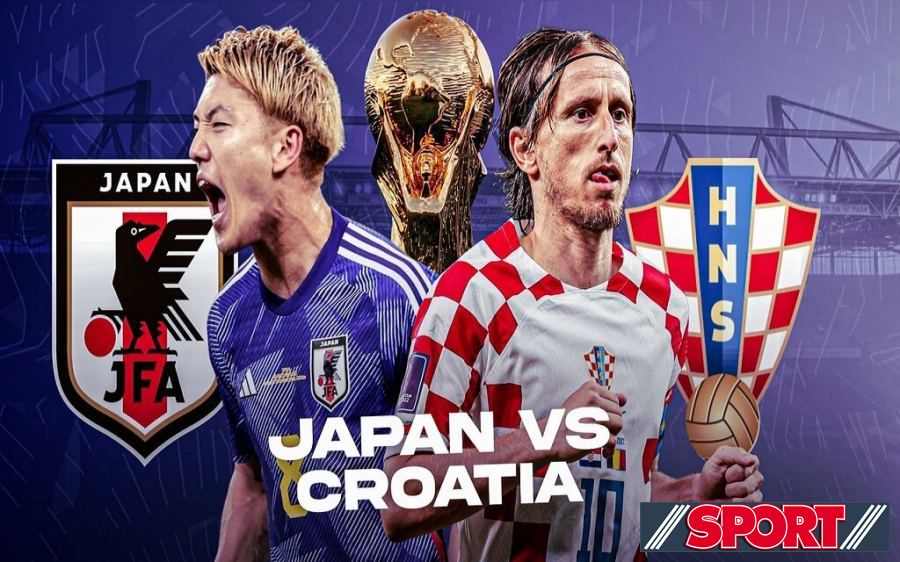 Match Today: Croatia vs Japan 05-12-2022 Qatar World Cup 2022
Japan finished top of Group E ahead of Spain and Germany, and Croatia were expected to top Group F, but managed a second-place finish behind underdogs Morocco. Thus, the two will face each other in the round of 16 match, seeking to progress to the quarter-finals, as Croatia looks to move forward after its appearance in the final in Russia 2018 while Japan targets its first appearance in the quarter-finals in the World Cup This match at Al Janoub Stadium in Al Wakrah offers them this opportunity Croatia has not lost in its last nine matches. Croatia have three clean sheets in their last four matches. Croatia have won six of their last nine matches. Japan has not had a clean sheet in the last four matches. Japan conceded the opening goal in each of their three matches here. Japan have failed to score in two of their last five matches. Japan have shown strength in the group stages but there is a general feeling that they are not at the level to pull off shocks in the knockout stages. They can be explosive when they get their moment in the game and that's something Croatia has to watch out for. For its part, Croatia entered this match with nine matches without defeat and presented a good defensive performance, keeping three clean sheets in four matches.
Croatia vs Japan
Japan performed well in the group stage, topping a group that was rated as a strong group and not only that, doing so by beating favorites Spain and Germany was something. Japan came back from a goal down to defeat Germany 2-1 in their opening match and then repeated the feat against Spain in the third match. However, there was a 1-0 loss against tiny Costa Rica, who did not manage to get out of the tournament. the group. Their loss to Costa Rica prompted one key message - that Japan is not static and can also struggle in matches. This is not to underestimate their quality as we saw in their fight against the giants in their group. Japan achieved two wins and two losses in the last five matches, but entered this match without a clean sheet in the last four matches. They have conceded first in their last three matches and have failed to score in two of their last five matches. In this competition, Japan has scored all four of its goals so far, in the second half. This match will be the third time that Croatia will meet Japan in the World Cup; The first was in 1998 and the second in 2006.
Japan vs Croatia
Whereas the Croats will know Japan are the giant killers of the tournament and will want to deal with them with the severity they deserve. Of course, Croatia are in better shape than Japan going into this match, but they have to make the most of it here. Croatia drew two of their three matches in the group, but in this match they went on to a nine-match unbeaten run, with six wins in them. Eight of the nine matches were in contention. They have three clean sheets in the last four matches. While Croatia have scored more than one goal in two of their last five matches, they went into this match having failed to score in two of their five matches. Japan has a lot of strength to do in this match. While Ko Itakura will miss the suspension and manager Hajime Moriyasu cannot count on him. It left him with a viable option of sending Takehiro Tomiyasu in from the start, with the Arsenal defender proving to be a skilful deputy. Hiroki Sakai is back in training but it remains unclear if Moriyasu will want to use him here, while Takefusa Kubo has reported muscle soreness and is under observation. Wataru Endo should give Moriyasu a huge boost after his appearance against Spain. On the other hand, the Croatia coach has not reported any injuries or illnesses and must work with his full fitness squad as he plans for this match. If his team advances, the coach's big prayer is for captain Luka Modric and veteran defender Dejan Lovren to avoid yellow cards.