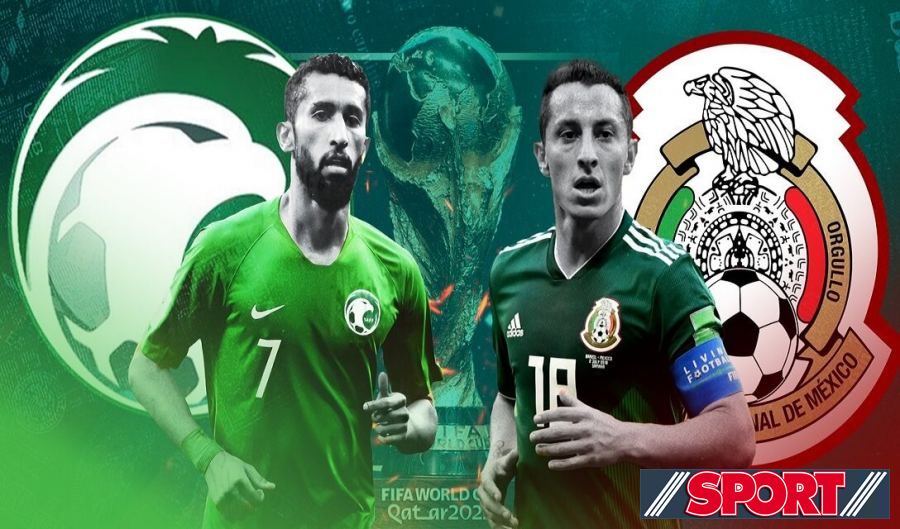 Match Today: Saudi Arabia vs Mexico 30-11-2022 Qatar World Cup 2022
Saudi Arabia scored a big surprise by defeating Argentina 2-1 in the first round of the match, after falling behind by a goal.
However, they were unable to keep up with the high expectations after missing a penalty and lost 2-0 to Poland in the next match. In that match, they conceded more than one goal for the first time in 11 matches, but had not had a clean sheet in their last four matches. The Saudi national team deserves praise for their defensive compactness, but they haven't scored much. In the last 13 matches, they have scored more than one goal in just one game. Four of their last five games have produced less than a goal but that won't mean much going into this match. What matters most is that they need to improve their World Cup record, which has only two wins in their last 15 matches. In the last three matches in the World Cup, Saudi Arabia lost three defeats and failed to score in those defeats, while it did not have a clean sheet in the five matches. On the other hand, Mexico has not won any of its last three matches, while it has conceded two or more goals in three of its last five matches. That includes losing 2-0 to Argentina in their last match.
Saudi Arabia vs Mexico
Mexico will enter this match without the services of the injured Jose Andres Guardado. In the game they have to win in order to advance, this will be a huge blow and all eyes will be on how they arrange this match, forcing them to send in an attacking team. Raul Jimenez might be a candidate for a starting position, but his recent injury record doesn't guarantee much in terms of goals, although Gerardo Martino has no choice but to use all the attacking talent at his disposal. Saudi Arabia's Herve Renard will have bigger problems to deal with. Abdullah Al-Maliki will be absent from the World Cup, while Yasser Al-Shahrani will be absent due to injury and undergo jaw surgery, and will be absent from the World Cup. Nawaf Al-Abed withdrew late in the loss against Poland, after he came on as a substitute in the second half, and doubt remains in this match.
Mexico vs Saudi Arabia
Saudi Arabia has five clean sheets in 10 competitive matches. Saudi Arabia have scored more than one goal in one of their last 13 matches. Eight of Mexico's last 10 matches have ended with less than a goal. Mexico has seven clean sheets in their last 10 competitive matches. 20 of the last 21 matches played by Saudi Arabia have scored less than a goal. Saudi Arabia have failed to score in two of their last three matches. Mexico has scored more than once in three of their last 10 matches. One of the main headaches for both managers in this game will be how to inspire their teams to score. The two teams are not prolific goalscorers but on the other hand, they did not concede much as they had held out for so long against Argentina, but their resistance was broken in the closing stages, leaving them with just one win in their last five matches. They have only managed to win two clean sheets in their last five games and six of their last 10 games have finished with less than a goal. The Mexicans have scored more than one goal in just three of their last ten matches in the competition. Mexico have managed seven clean sheets in their last 10 matches, compared to Saudi Arabia's five in their last 10 competitive matches.