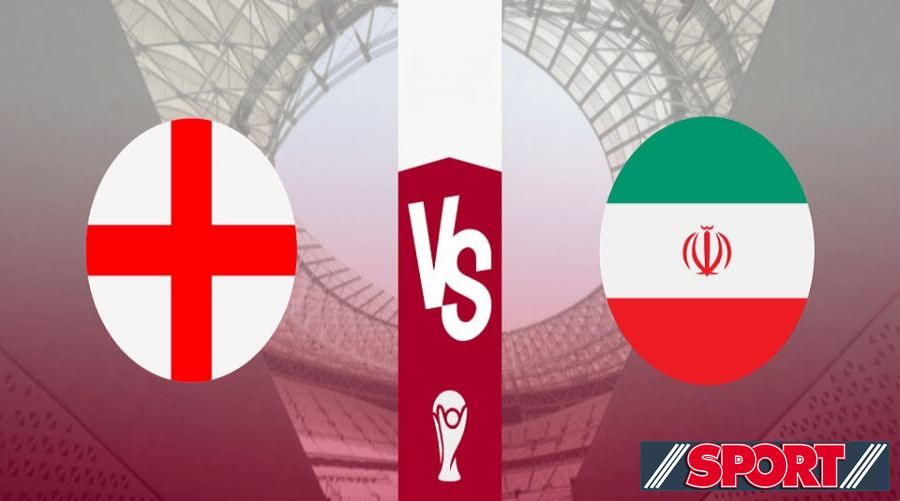 Match Today: England vs Iran 21-11-2022 Qatar World Cup 2022
Group B of the 2022 World Cup will start with one of the teams nominated for the tournament in England, where it will face one of the foreign teams in the tournament in Iran. England, who are competing in their 16th World Cup, hopes to take another step after finishing fourth in 2018 and reach the final for the first time since they were crowned champions in 1966. Their sixth World Cup they will aim to get out of the group stage for the first time in the history of their country. Desirable England are given a golden opportunity to get an early three points on the board, but can the Three Lions overcome what is likely to be a staunch Iranian defense at Khalifa International Stadium on Monday?
England vs Iran
Despite being one of the favorites for the tournament, England entered this match on a dreadful run of performance. It has now gone six games without a win for Gareth Southgate's men which equals the longest ever winless streak, last occurring in 1958. The barren period saw the Three Lions surprisingly relegated to the second tier of the UEFA Nations League after two defeats to Hungry and a loss . Against Italy, they ended up 0-3-3 in their group. They will have to put that performance behind them if they are to get out of a tough Group B at the World Cup. Iran enters the opening match of the World Cup after going 2-1-2 in their pre-tournament friendlies. They achieved a stellar 1-0 win over 14th seed Uruguay and a 1-0 win over Nicaragua, while drawing 1-1 with Senegal and losing 2-1 and 2-0 to Algeria and Tunisia respectively.
England have had some injuries, particularly at full back as they will be without the hardworking Reece James on the right as well as Ben Chilwell on the left. Kyle Walker, who occasionally plays at centre-back when England opt for the third wing-back position, is also a fitness concern. Finally, Leicester's James Maddison missed training earlier in the week and is unlikely to feature as Calvin Phillips, who has managed just four games for Manchester City since his £45m summer move, is unlikely to be fit for this fixture. . Iran have been given a boost with the news that their star striker, and possibly the team's best player, Sardar Azmoun is close to making a comeback despite tearing his hamstring and not playing for Bayer Leverkusen since October. The 27-year-old may not be considered for a return for this fixture, especially with Porto FC Porto's midfielder Mehdi Taremi awaiting. Another notable absence for Iran is Omid Ebrahimi, who missed the tournament with a thigh injury.
Iran vs England
Four of England's last six matches have ended with less than a goal. Fewer than a goal has been scored in eight of Iran's last 10 matches dating back to World Cup qualifiers. Iran have proven their defensive strength, keeping six clean sheets in their last 10 matches. The level has been England's attacking performance in the Nations League has been poor, with just four goals scored in six games and 10 clear scoring chances created. England have failed to score in four of their last six matches. England have managed just two goals from open play in the last 540 minutes of play .
The Three Lions and manager Gareth Southgate have faced a lot of criticism over the team's slow, sometimes boring style and third-place play that could extend into this tournament. Expect England to score and then look to preserve their lead as they strive to put an end to their winless run. Iran are expected to sit on the sidelines and look to beat England at the break, but they are likely to see very few chances in this match. This fixture looks poised for a 1-0 or 2-0 win for the English as their 2022 World Cup campaign should get off to a winning start.