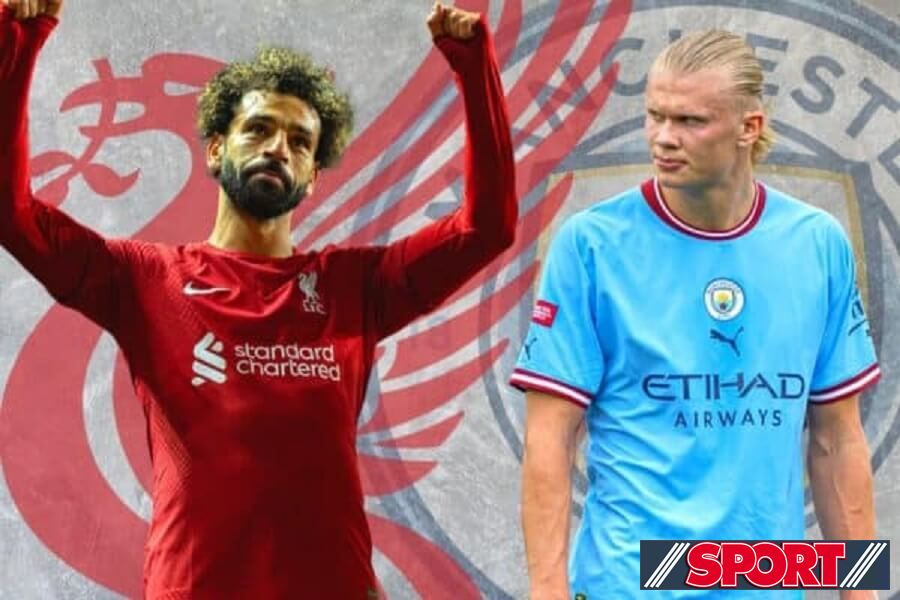 Match Today: Liverpool vs Manchester City 16-10-2022 English Premier League
Liverpool host Manchester City in the Premier League on Sunday night, and the Reds will be looking to recover with a win at Anfield.
Jurgen Klopp's men have been quite modest this season, and they are 11th in the Premier League table with just 10 points from eight matches. Liverpool will be desperate to get their season back on track, and a win over Manchester City could do wonders for their confidence.
The Reds will need to finish in the top four in order to attract the kind of players who want to sign and align with the ambitions of their current stars as well. They can't keep dropping points and Sunday's game is a huge opportunity for them to make things right.
Liverpool have not lost five of their last six matches against Manchester City and beat Pep Guardiola's team in the last two meetings between the two sides. At the same time, Manchester City will look to get closer to the top with victory. They are second in the table with 23 points now. The champions have been on the alert lately and will anticipate their chances against a struggling Liverpool side.
Jurgen Klopp has changed his tactics in recent games and the Reds have shown some improvement. It is expected to continue in the 4-4-2 system that has been used in the past few rounds.
Liverpool vs Manchester City
It is worth noting that Liverpool are without the services of Naby Keita, Joel Matip, Trent Alexander-Arnold, Arthur Melo, Luis Diaz and Alex Oxlade-Chamberlain this weekend.
Although he is back in training, he may not be fit for this training. Meanwhile, Alexander-Arnold, Matip and Diaz were injured in the last league match against Arsenal.
Alisson Becker is ready to continue the goal here. The Brazilian has done well this season despite Liverpool's struggles. Joe Gomez is set to take over from right-back in the absence of Alexander Arnold. Gomez is a better defender than Alexander-Arnold and the Reds will need that quality against a team like City. Central defender Ibrahima Konate and Virgil van Dijk will start as centre-back, recently returning from injury, and the Scotland international will start as left-back.
In midfield, Thiago Alcantara and Fabinho will start as midfielders. Thiago is expected to control the rhythm of the match and will task Fabinho with getting the ball and disrupting Manchester City's team play. Mohamed Salah and Diogo Jota are expected to line up as wingers on the right and left flanks, respectively. Salah scored a hat-trick during the middle of the week and will be looking to announce his return to shine with another glittering display against City.
Manchester City vs Liverpool
Liverpool are unbeaten in their last 27 home matches in the Premier League.
Liverpool have scored at least two goals in 17 of their last 21 home matches in the Premier League.
Manchester City have scored at least two goals in 17 of their last 18 Premier League matches. Manchester City are unbeaten in their last 22 away matches in the Premier League. Liverpool have not lost in 23 of their last 24 home matches against Manchester City in all competitions.
The Reds have scored at least two goals in the last four games against Manchester City in all competitions. The Norwegian striker has scored 20 goals in 13 games for Manchester City across all competitions.
Haaland has already managed to become a nightmare for Premier League defenders, and he will be looking to wreak havoc at Anfield on Sunday. Virgil van Dijk and Liverpool's defense are not at their best, and Haaland could punish the Reds at the back.
Liverpool are great at home and have not lost a league match at Anfield in their last 27 games. However, they are a team that lacks confidence and momentum at the moment. Moreover, they face a ruthless team and have the tools to take apart any team in the world.