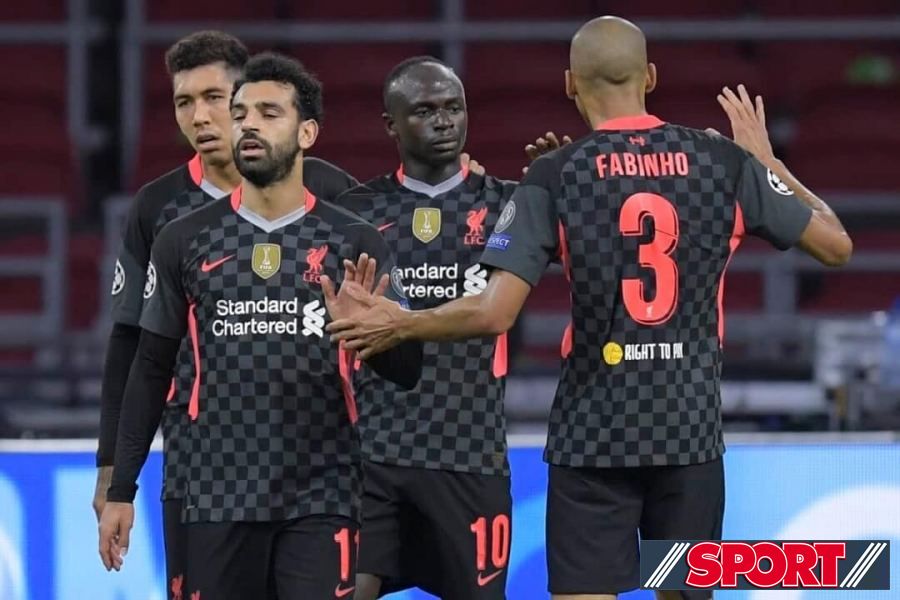 Match Today: Liverpool vs Ajax Amsterdam 13-09-2022 UEFA Champions League
Liverpool Ajax in the Champions League on Tuesday and looking to recover from their humiliation against Napoli in the opening game of the group Liverpool received a real test in Naples as Napoli beat Jurgen Klopp's side 4-1.
Liverpool were completely outperformed that night and Klopp will demand a strong reaction from his players.
Ajax on the other hand managed a 4-0 win over Rangers in their opening game of the group, and they will fantasize about their chances of adding to the misery of a struggling Liverpool side The Reds have had a disappointing start to the new season with only three wins from eight competitive matches in all competitions so far.
Liverpool vs Ajax Amsterdam
Liverpool got some time to rest and regroup after their crushing blow against Napoli due to the game being postponed at the weekend, and it remains to be seen if the players can progress and achieve the first win of their European career at Anfield tomorrow night.
There is no doubt that Liverpool is the best team on paper, but Ajax enjoys all the confidence and momentum with them. There is no reason why they cannot surprise Merseyside. Liverpool have suffered a number of injuries since the beginning of the season, and Tuesday's match will not be different. Jurgen Klopp will miss some of his key players against Ajax due to injuries, Ibrahim Konate's hamstring and Jordan Henderson's hamstrings remain sidelined due to their hamstring problems Meanwhile Andrew Robertson sustained an injury against Napoli and is set to be sidelined until the international break.
Ajax Amsterdam vs Liverpool
Liverpool have won their last two games against Ajax in the Champions League, Ajax are looking for their first victory over the Premier League giants since 1996, and they have not won in their last five games against the English club.
In the last 46 European matches, Liverpool have lost their first home game only twice, Ajax have lost only two of their last 25 away matches in European competitions. Liverpool suffered their biggest defeat in the Champions League against Napoli, and have never lost their first two matches in any European season.
Alisson Becker is expected to continue in goal after a fine performance against Napoli Trent Alexander-Arnold is the only right-back available in the squad now and the England international is set to start again.
Meanwhile, Joel Matip is expected to start ahead of Joe Gomez who brought down a disastrous performance against Napoli last time out. Matip will feature Virgil van Dijk at the heart of Liverpool's defense and Kostas Tsimikas is set to replace the injured Robertson.