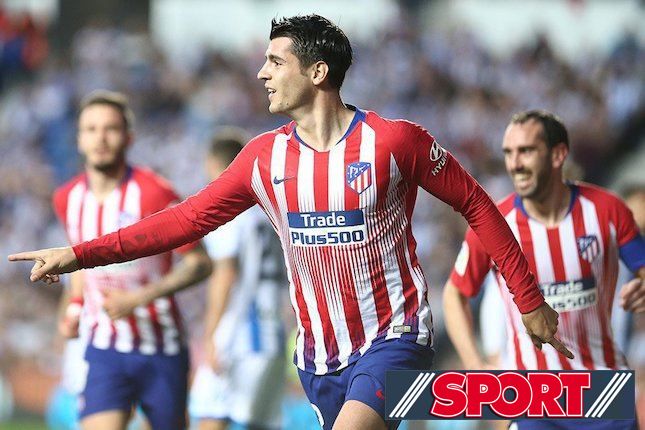 Match Today: Atletico Madrid vs Porto 07-09-2022 UEFA Champions League
Atlético Madrid will be at home to face FC Porto in the opening match of Group B of the Champions League.
They have come from mixed fortunes in the weekend's matches, with Atletico drawing 1-1 with Real Sociedad and Porto beating Gil Vicente 2-0 to recover from their surprise loss to Rio Ave earlier. This will be the second consecutive meeting in the group stage between these two sides. Last season, playing in Group B, Atletico beat Porto to take second place, scoring seven points against Porto's five.
Atlético Madrid has not lost in its last four matches with FC Porto, and has won three. Coming into this match, they have a slight advantage over Porto in the Champions League, losing just one in five. Porto has lost three times in the same period, and among the teams that beat them Atletico Madrid with the Spanish team plays at home.
Atletico Madrid vs Porto
Atlético Madrid have struggled a bit in La Liga and are hoping the Champions League can provide some relief.
They are coming from a difficult 1-1 draw with Real Sociedad and this season they have scored more than one goal in just one of the four matches they played the last time they played at home, ending in a 2-0 defeat to Villarreal.
They don't have any home wins in eight Champions League games and hope that doesn't happen here.
FC Porto had a good start to their season, except for the defeat at Rio Ave. They have done well in defense and attack and will want to take the same to the Champions League, as they have not won in the last three games.
Porto vs Atletico Madrid
Atlético Madrid lost once in their first four matches. Atlético Madrid have lost once in their last five Champions League matches.
Atlético Madrid scored more than one goal in one of seven Champions League matches. Porto have had four wins in their last five matches. FC Porto have not won in their last three Champions League matches.
In Atlético's first four games of the season, they scored five goals. All this came through Antoine Griezmann, who scored two goals, and Alvaro Morata, who scored three goals. These will be the two main players to watch.
On the Porto side, Mehdi Taremi has been the key player, scoring three times in the last five matches while Wenderson Galeano and Tony Martinez have been constant threats.